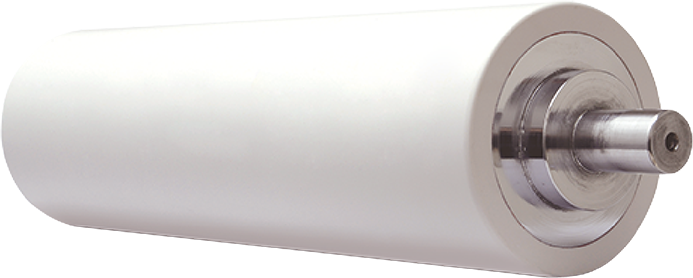 Corona Treatment Silicone Rubber Roll
IT68S-C
Corona discharge treatment is essential to improve printability, coating properties, adhension, etc. on film surface. A rubber roll that uses ozone-resistant silicone and is suitable for the processing equipment.
Features

■Pre-inspection for pinholes
A pinhole detector can be used to inspect pinholes that can cause sparks in advance.
■Strong in ozone environment
IT68S-C is a rubber with excellent ozone resistance. Rubber is not easily deteriorated against ozone generated by corona discharge.
■Long and large-diameter rolls can be processed
Please consult our sales representative for the processing size.
■Easy to clean
Since the mold release effect of the rubber is good, it prevents adhesion of additives from films or other impurities, so it is easy to clean.
Specification
Material
Silicone Rubber Roll
Hardness
Durometer A
70
Lathe for long and large-diameter rolls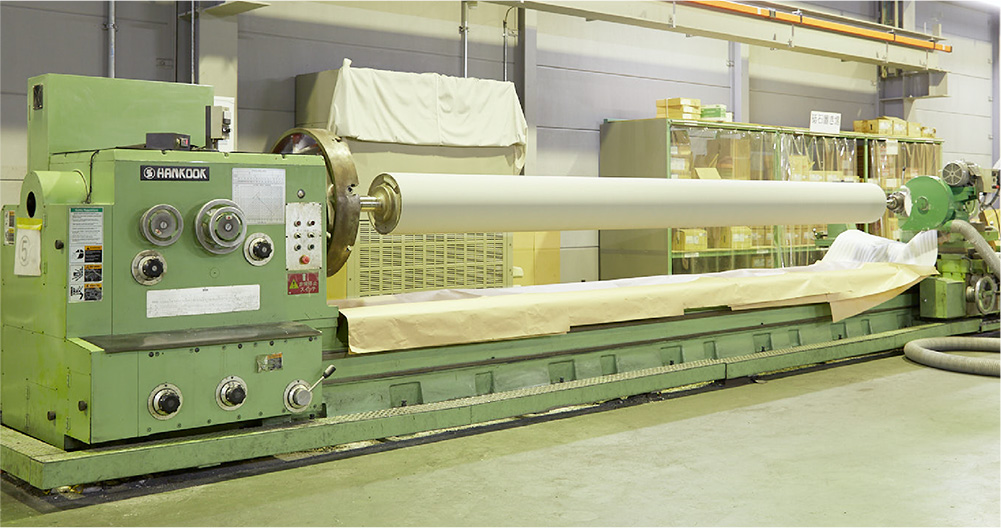 Process examples
■T-die sheeting process example
Contact to Chemical Synthetic Products Division