Chemical Synthetic Products Business
Utilizing the technology and know-how of silicone rubber roll production, cultivated over half a century, we design, develop, and manufacture high-performance silicone rubber rolls to meet the various needs of film and sheet manufacturers.
By actively challenging new issues, we contribute to improvement of productivity in a wide range of fields such as optical film, building material film, packaging film, hygiene product film, and adhesive tape manufacturing. We are aiming for higher value products and propose original compounding designs for each application.
Products
Uniquely compounded design for each application to contribute to improvement of customers' productivity
Excellent mold releasability and heat resistance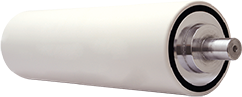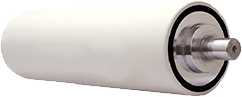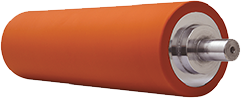 Silicone rubber rolls coated
with fluororesin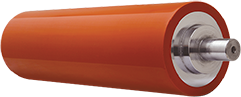 FST-Roll
The product combines fluororesin properties and rubber elasticity
More information
Effective for static electricity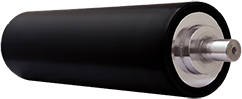 Silicone rubber roll with special processing on the surface gives it functionality
Dust removal silicone rubber rolls

IT68S-Cleaning roll
Adjustment of heat resistance and adhesive strength according to purpose
More information
Elastic metal rolls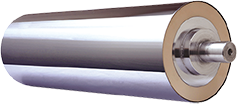 IT68S-Sleeve
The product combines of metallic properties and rubber elasticity
More information
Corona treatment silicone rubber roll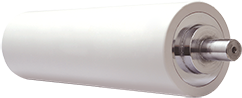 Soft touch silicone rubber rolls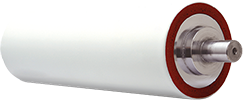 Non-adhesive coating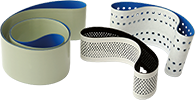 Contact to Chemical Synthetic Products Division