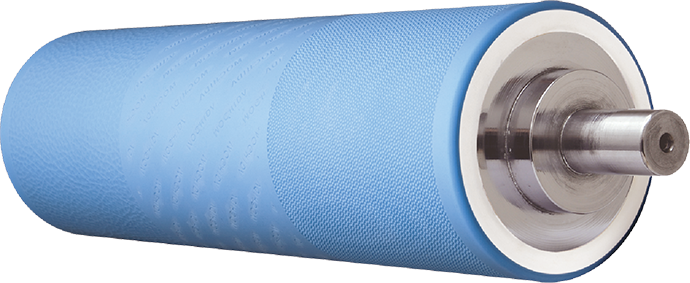 Laser Engraving Silicone Rubber Rolls
IT68S-Laser engraving roll
Any pattern can be engraved on the silicone rubber with a laser.
Features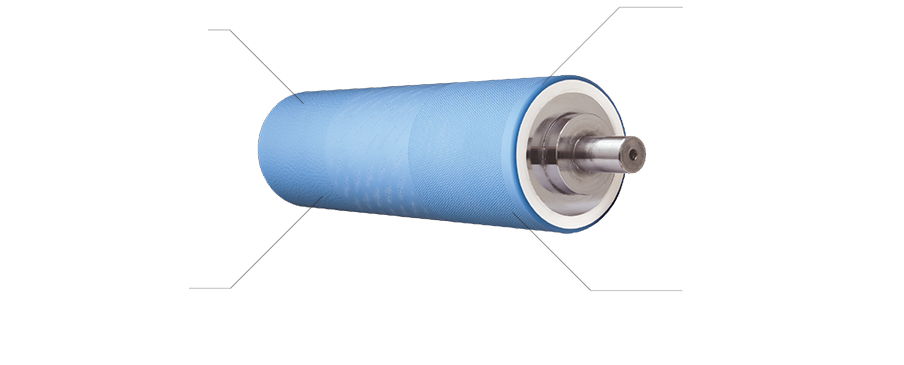 ■Excellent mold releasability and heat resistance
Since the material is silicone rubber, it has the properties of mold release effect and heat resistance.
■Easy to change the pattern
Patterns can be changed efficiently by rewinding the rubber. As a result, it can be used as an alternative to expensive metal engraving rolls.
■Seamless processing
No processing traces such as seams that occur during general rubber molding.
■Easy to clean
Because of the excellent mold release effect of the rubber, it prevents adhesion of additives from films or other impurities, so it is easy to clean.
Example of sculpture reference
Process examples
■T-die sheeting process example

■Embosser process example
Contact to Chemical Synthetic Products Division